LIVING WALLPAPER
Whether we want to emphasize the personality of a living, to harmonize the elements of decoration or to create a contrast, decorative wallpaper is for sure a trending material. It is a "clean" and easy way to add some shining and a little bit of originality to the walls. Having a wide variety of wallpaper, both as a design and as texture and technical features, wallpaper for living is a great idea, with two big advantages: it is practical and at the same time decorative.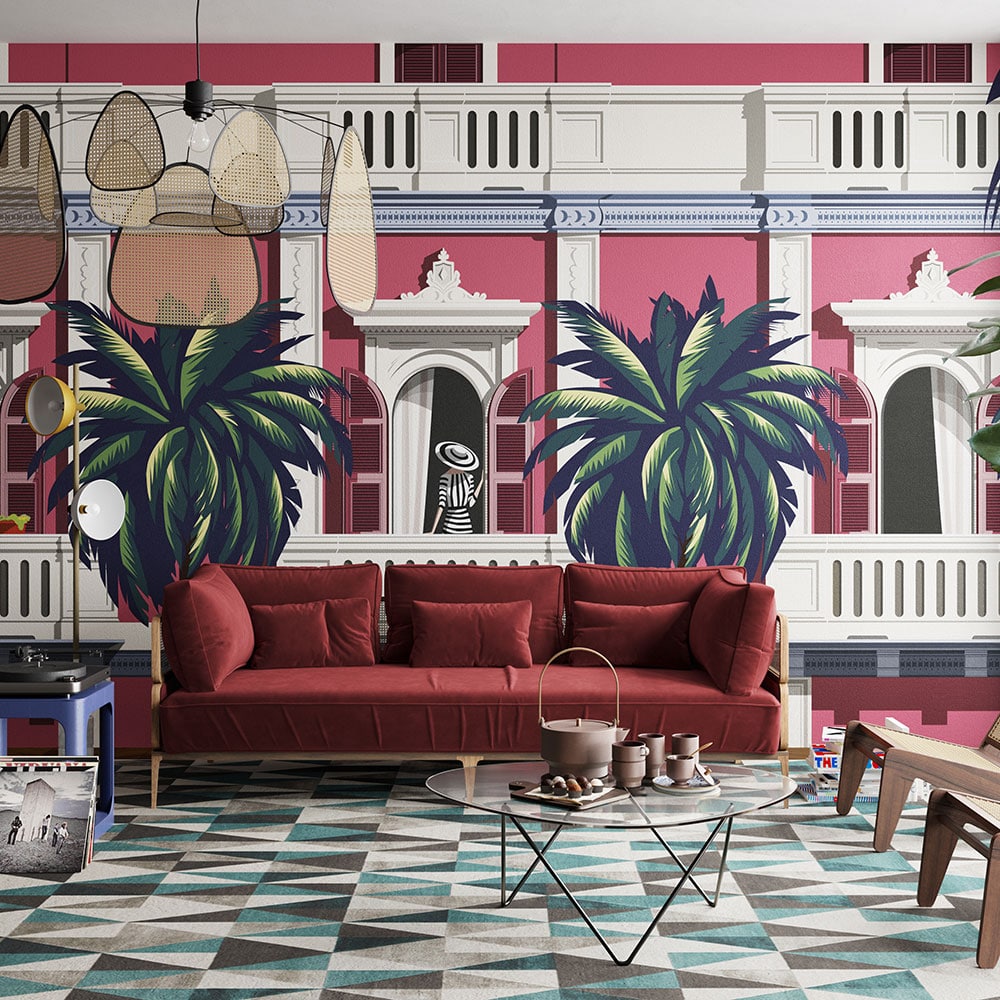 Premium wallpaper with textured support

We have wallpaper brands with a wide variety of designs, that can be adapted to different styles, tastes and budges. Living is a comfortable space that gathers the whole family; so, we have to create a warm, balanced atmosphere, where the décor elements should be harmonized. Depending on the decoration style, we can choose a glamour wallpaper or one with a trending minimalistic design, but it must match the finishings, both in terms of color and style. The living room wallpaper can be used as the main decorative point, which should be the attraction of the room (thus choosing to cover a single wall) or we can create a unitary design by choosing a premium wallpaper with textured support, in simple graphic shapes, to dress the whole space, thus giving it intimacy.

Custom wallpaper
The finishing of the walls must be done carefully to amplify the luminosity and the enlargement effect of the space, so we choose bright colors, which can be completed with a decorative wallpaper accent in the same shade as the paint. On the contrary, if we prefer a very personal style, we choose a customizable wallpaper, which can reproduce at scale any image we want.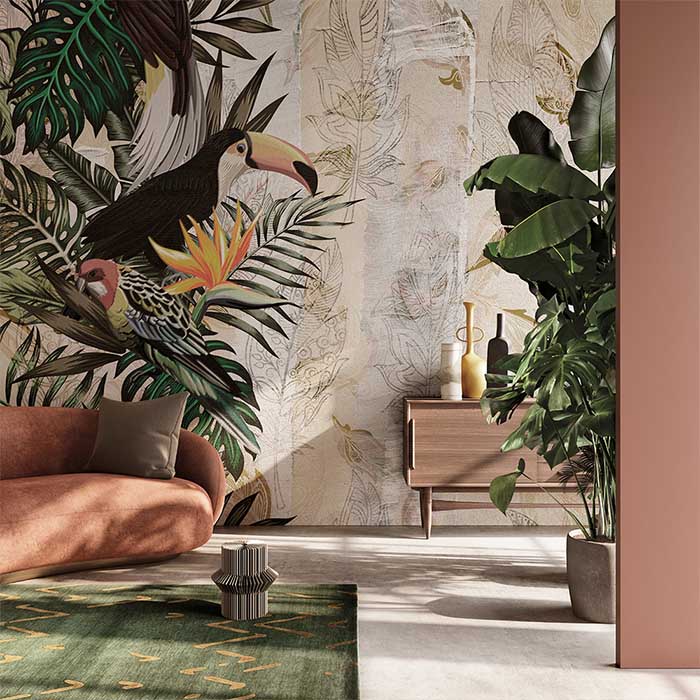 Regardless of the type of wallpaper in the living room, the advantages of this decorative material are obvious: it is versatile, can be chosen as an accent or can cover the walls completely, is easy to apply and maintain, we can choose from a lot of patterns and textures, including adapted to the requirements of sustainability, so an eco-friendly wallpaper.