ELEGANT WALLPAPER
In 2022, wallpaper is a key trending for interior design. Regardless the tastes, there are outstanding wallpaper ideas for everyone, from the traditional plant themes and trompe l'oeil (the ancient technique of creating the effect of enlarging and three-dimensionality of the interior space), to contemporary geometric and tropical patterns or animal motifs and architectural-inspired designs. An elegant wallpaper can truly animate the rooms. It can be the center of attraction of the room, it may add some personality and set the tone for the whole room.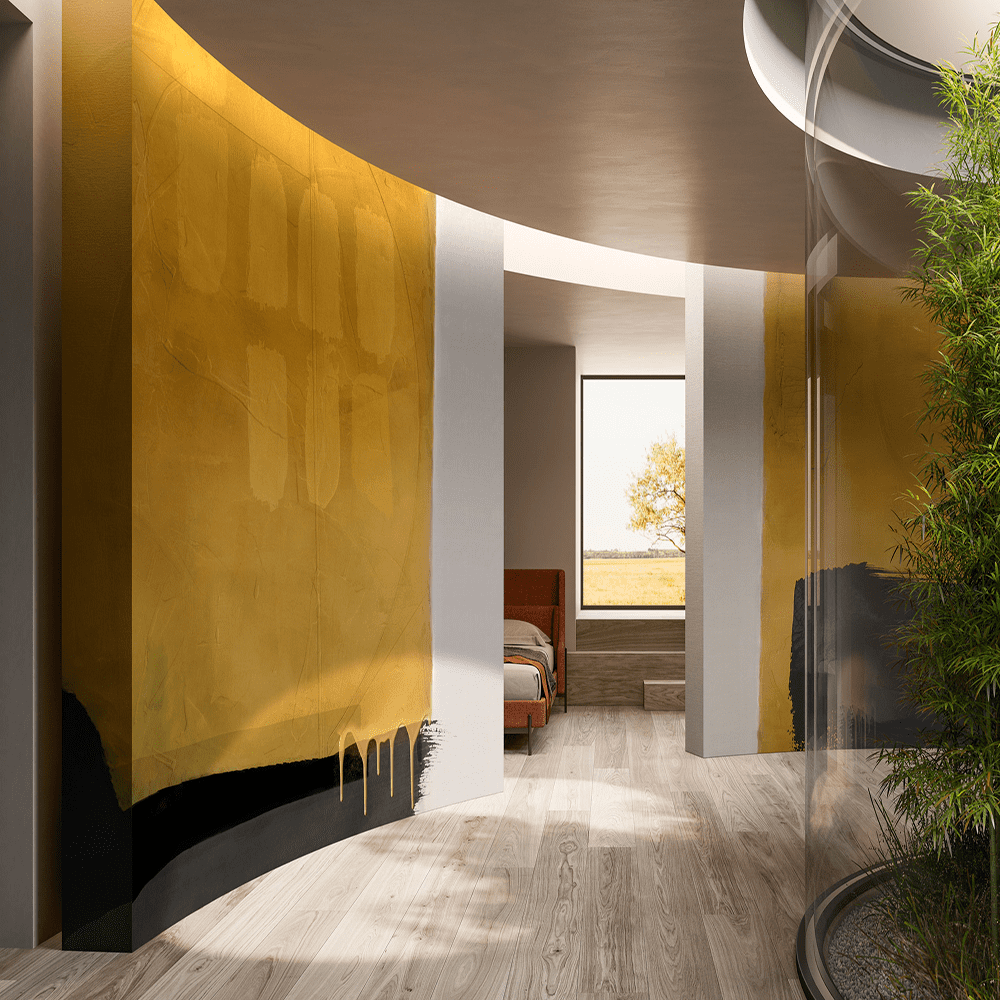 Outstanding wallpaper for everyone

Progress in new printing and finishing techniques goes far beyond the old image we had of decorative wallpaper. Now we can beautify with almost any design support materials such as cork, vinyl, canvas, silk, cardboard, ecological or technological materials such as fiberglass.

An elegant interior can be outlined with a quality wallpaper. Don't be afraid to combine different patterns and colors! As long as they respect the principles of balance and good taste, the imagination has no limits. Always take into account the proportions of the space, so that in the small ones we use small prints, and in the generous ones, large models, in order not to create a tiring or overwhelming effect of the room.

Extravagant patterns

When we want an elegant wallpaper, we have a wide range of themes and styles to highlight the walls. An increasingly present trend is to completely cover the walls of a room (not just the accent wall!) Or even the geometric play of the panels framed with rods, inside which we can assemble the wallpaper, like a painting. Thus, we obtain a truly elegant and refined effect of the space, and we can choose extravagant models, in the form of an African, Oriental, Japanese or surreal style wallpaper.

We can combine classic patterns, in stripes or floral, with exotic styles. But be careful not to make the space look too crowded, choosing colors that complement and harmonize in the context of the whole arrangement. A panoramic image can create the effect of a mural, and fantastic oriental scenes, sinuous, stylized motifs with flowers and birds can be a real "wow" factor of the interior.